Welcome to Southern Style Currency


Welcome to Southern Style Currency. I specialize in state issued notes from Georgia and the states error notes.
I try to keep a serial number update on some of the states rarest.
You can find these numbers by clicking on the $100 dollar shown below.
There's also an update listing of Georgia errors that are not included in the 2005 Georgia State book.
If you have a note not listed I would appreciate a scan and I will include the number in the listing.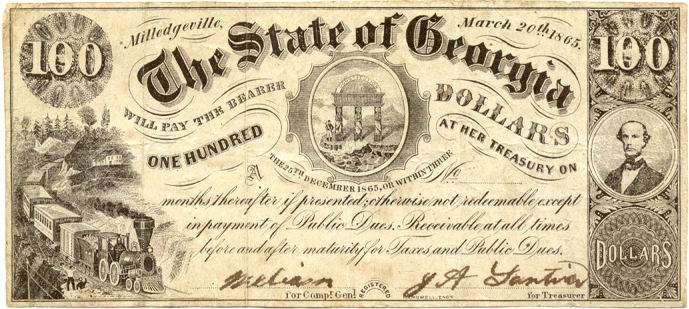 Click on the $100 to find information on number issued and known from some of the States rarest.
Items For Sale
More Information
Southern Style Currency
Hartwell, Ga. 30643

To order please email Mack at: mackmartin18@comcast.net
or call 706-340-1443
PayPal accepted by email address